UPCOMING WORKSHOPS

Skins, Skeletons, Nets and Knots: 3D Textiles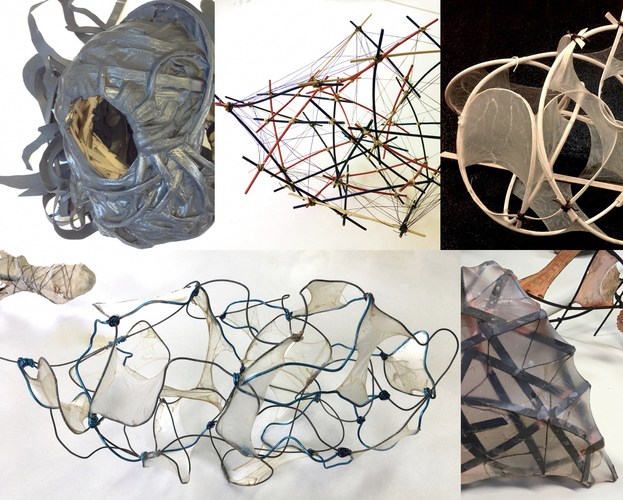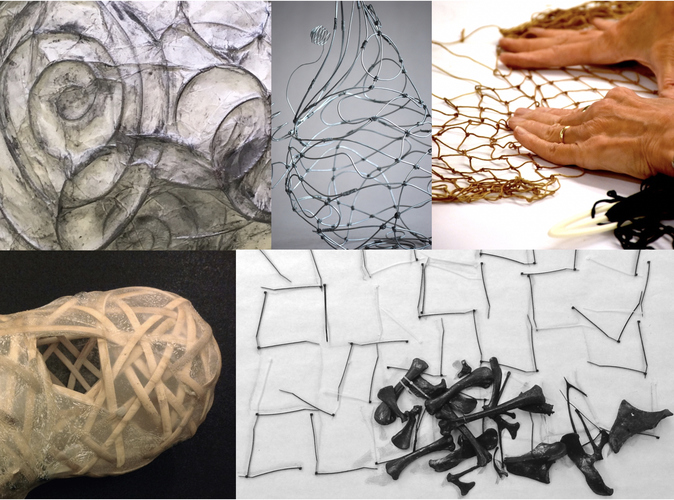 All work, above, by my workshop students.

Skins, Skeletons, Nets and Knots : 3D Textile Constructions
In this experimental workshop, participants will learn methods for building skeletal structures with rigid and semi-rigid materials like rattan, bamboo, wood and wire. Techniques will include lashing techniques, chaotic plaiting, and wire construction. To build skins onto these structures we will work with gut, rice papers, knotted and knotless netting. Coatings like paintable graphite, shellac and kakishibu tannin will further modify surfaces.

Participants will produce a series of experimental samples that will become prototypes for future studio work. Slide presentations will provide inspiration and background on artists, designers and architects who build with a skin and skeleton approach.
All levels welcome.
NEWS
Recently published:
The Language of Making: Visual Voices from the Textile study Group of New York by Kim Svoboda
Mo Kelman included on page 84.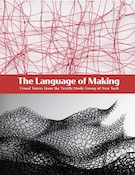 Soft Borders: SDA International Exhibition in Print
Surface Design Journal - Fall 2019
page 51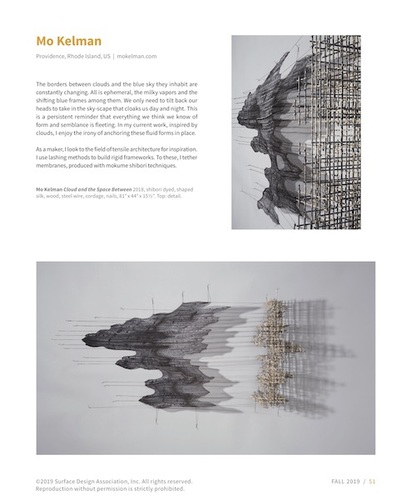 Dimensional Cloth: Sculpture by Contemporary Textile Artists
by Andra F. Stanton
Mo Kelman is included on pages 128 - 129.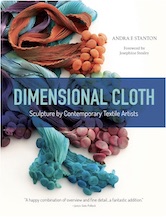 Textiles: The Art of Mankind by Mary Schoeser
includes the work of Mo Kelman, pages 161, 403.

Mary Schoeser, leading authority in the field of textiles and Honorary President of the UK Textile Society, has authored a lavish large-format resource, celebrating textiles around the world. Published by Thames and Hudson, the book includes over 1000 historical and contemporary images.
LINKS
T
extile Society of America
World Shibori Network
Surface Design Association
Textile Study Group of New York
International Sculpture Center
National Basketry Organization