UPCOMING WORKSHOPS
Skins and Skeletons: 3D Textile Constructions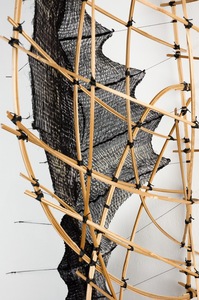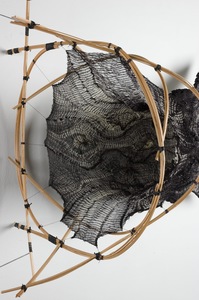 In this experimental workshop you will learn methods for building skeletal structures with rigid and semi-rigid materials like reed, rattan, bamboo, wood, wire, found materials and recycled frameworks. Methods will include lashing techniques, formal and chaotic plaiting, wire construction and netting. To build skins onto these structures, techniques for working with gut, rice papers, elastic fabrics, wax, and stiffeners will be presented. Exercises, brainstorming sessions, and problem-solving challenges will lead to a focused personal project. All levels welcome.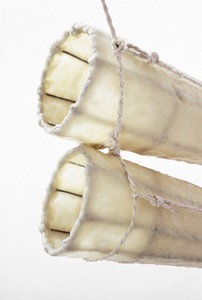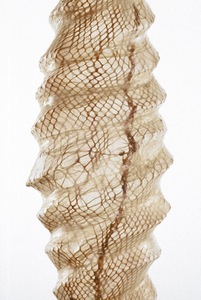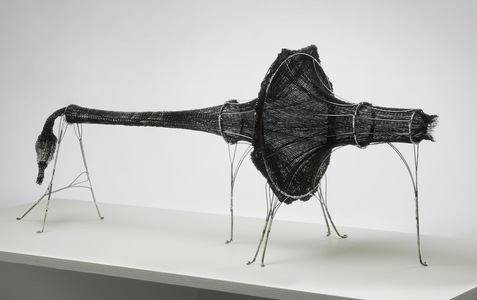 Peters Valley - Layton, NJ
July 20 - 24, 2018

Zijdelings Studio - Tilburg, The Netherlands
Sept. 5 - 8, 2018
Snow Farm - Williamsburg, MA
Sept. 30 - Oct. 6, 2018
Maiwa School of Textiles - Vancouver, BC
Nov. 7 - 11, 2018
registration opens June 18, 2018, 10 a.m. (Pacific Time)
EXHIBITIONS
Con Textile Ized - Jamestown Arts Center - Jamestown, RI
March 9 - April 28, 2018
Surface Design Association - Exhibition in Print
Winter 2017 issue, page 43.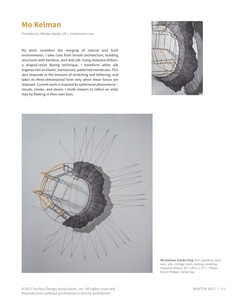 Silk Weaving Studio - Vancouver, BC
, Canada Sept. 8 - 22, 2017
Solo show,
Pendent,
in conjunction with the Maiwa International Textile Symposium
LECTURES
Textile Study Group of New York - NYC May 17, 2017
7 p.m. Community Church of New York - 40 East 35th St.
Maiwa International Textile Symposium - Vancouver, BC, Canada Sept. 7, 2017
A Tenuous Balance: Sculptural Textiles
7:45 p.m. Maiwa Netloft, 6-1666 Johnston St., Granville Island, Vancouver, BC Canada
NEWS
Recently published:
Textiles: The Art of Mankind by Mary Schoeser
includes the work of Mo Kelman, pages 161, 403.

Mary Schoeser, leading authority in the field of textiles and Honorary President of the UK Textile Society, has authored a lavish large-format resource, celebrating textiles around the world. Published by Thames and Hudson, the book includes over 1000 historical and contemporary images.
LINKS
Community College of Rhode Island
World Shibori Network
Surface Design Association
Textile Study Group of New York
Handweaver's Guild of America